A Brief Overview of the Firespring Foundation —
Firespring Foundation began in 2007 with a mission to empower nonprofits to leverage their mission to do more good.
Funding for Firespring Foundation comes from Firespring, a Nebraska-based company that cares more about its "why" than its "what." Firespring knows its impact can be magnified through the clients they serve and in the communities they support.
Firespring sets high standards for their philanthropic endeavors and validates these efforts through impartial third-party audits. These high standards include Certified B Corporation status through B Lab, measuring social and environmental performance through the B Impact Assessment.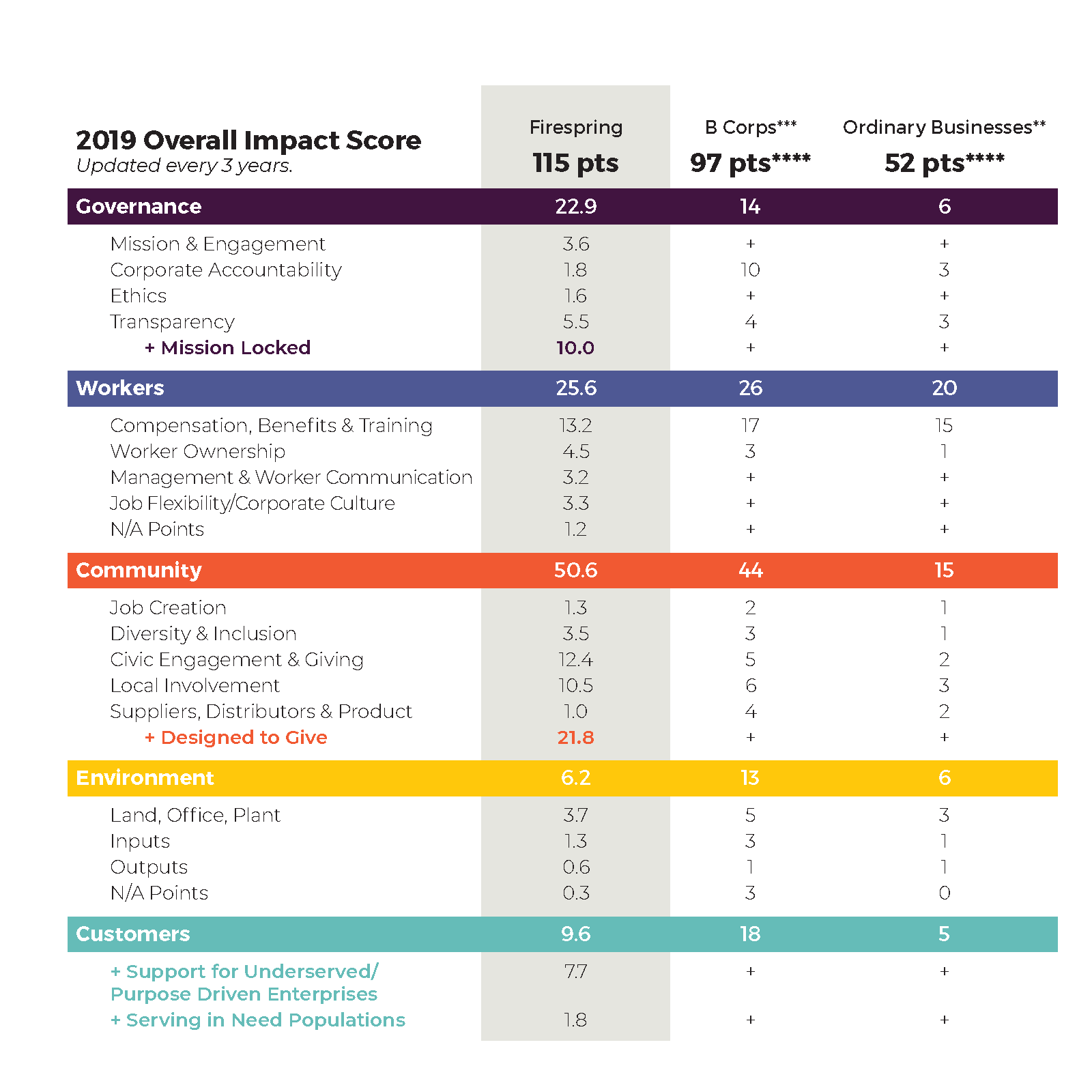 ---
Firespring's self-imposed standards are embodied in their Power of 3 program. Through this initiative, Firespring gives 1% of their profit, 2% of their products and 3% of their people to worthy causes.
---
1% of their Profit

Firespring gives 1% of their profit to make a difference in communities throughout the world. By inspiring their team, clients and peer organizations, Firespring shows how corporate success can and should be measured by the impact it makes in people's lives.

2% of their Product

Many nonprofit organizations start with a small budget and have a big desire to make a difference. Firespring provides 2% of their technology, at no cost, to groups who need help in order to better serve their own communities.

3% of their People

Firespring employees get one day off each month, with pay, to volunteer for a nonprofit cause of their choice. This commitment provides more than 1,000 volunteer hours each month toward making Lincoln a better community.
We're currently focused on:
Through our donor advised fund, we fuel Giving Day events across America and have contributed Givesource—a powerful Giving Day Platform technology—to the open source community. Through our partnership with the Do More Good® Movement, we are on a quest to educate, empower and amplify companies and business leaders doing more good.